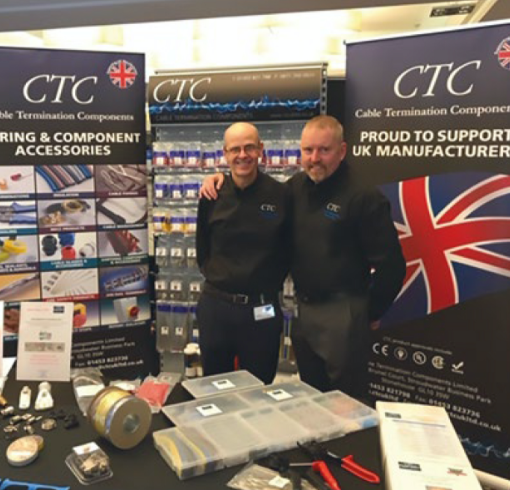 About Us
Cable Termination Components Ltd was founded in 2009 by Directors/Owners Chris Harris and Andy Bell and therefore they are celebrating their 10th year anniversary as a business.
From a standing start Chris and Andy have grown the business to be one of the UK's premier Cable Termination Suppliers. Their main focus for the business has always been about putting the customer needs first and despite their ever-growing success this remains their main motivation.
On behalf of the Directors we would like to thank all of our customers for their support and look forward to working side by side with you going forward.
CTC Cable Termination Components supply an extensive range of products suitable for most electrical applications. Whether you need a few bags of Pre-Insulated Terminals or a 10-400mm Hand Hydraulic Crimper, we have everything you need.
Based in Stonehouse, Gloucestershire, just off Junction 13 ofthe M5 Motorway, we are ideally placed to serve the M5 & M4 corridors and can easily branch out into the rest of the UK.
Download a copy of our latest brochure
Download